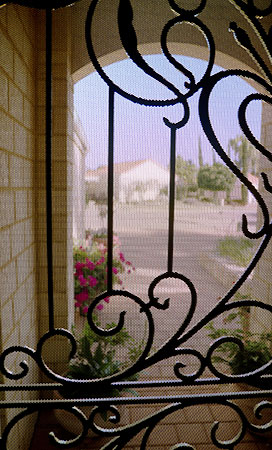 Colonial/Federation casting barrier screen doors offer an attractive & decorative alternative option to grille in the barrier door range.
An Australian owned company supplying Colonial Doors to the industry is Colonial Castings established in 1947, offering a range of safety screen panels. We also have a range of traditional and contemporary FEDERATION cast panels, all are custom made to suit your exact requirements.
All decorative door inserts are gravity die cast in 100% recyclable aluminium, which is renowned for its strength and durability and resistant to rust. The frames are also constructed from high grade extruded aluminium.
Decorative grille doors are powdercoated in a range of colours with a 2 year warranty on all powdercoat finishes.
To capture an individual style or to suit an older style property, a range of decorative grilles are also available.
Colonial & FEDERATION doors are classified as a Heavy Duty Barrier door. They are not classed as security due to the wide openings in the cast grilles.
For extra strength the Colonial & FEDERATION castings can be incorporated into Secureveiw security door frame with stainless steel or perforated mesh giving you added strength that Secureview can provide.
Get in touch with us today on (08) 9535 3511 to get security doors and screens for your home or business