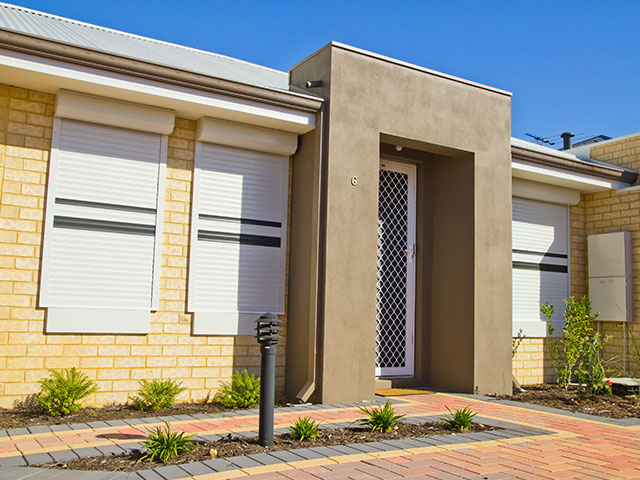 Our roller shutters are all measured and fitted to each openings custom requirements. This means you always get a perfect installation with no gaps or odd shapes.
All of our shutters are available in a spring loaded, manual winding mechanism or an electric motorised system to make life easier.
Our shutters are also available in a wide range of colours and colour designs, and can be fitted to openings as large as 3.2m wide and 2.6m high!
Get in touch with us today on (08) 9535 3511 to organise roller shutter installation for your home or business