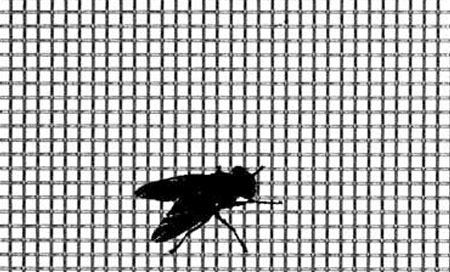 We are all familiar with the traditional flyscreen window coverings, but did you know that flyscreens are available in wide range of standards and finishes.
Wherever you are in the Peel District screens are available to meet any requirement for your insect barrier needs including fly/mosquito barriers, midgy barriers, heavy duty "pet proof" screens, steel flyscreens and privacy screens.
Fly/insect Screens
Built from high quality fiberglass mesh, flyscreens are designed to minimize insect penetration and maximize airflow and aesthetics.
Midgy Screens
Flys are one thing, but us locals all agree that the real pain can start when the midgy season picks up. Our midgy screens are built using a much finer fibreglass mesh that will keep those little pests outside while not restricting airflow by a considerable amount.
Heavy Duty Pet Screens
Pet screens are designed using a much higher strength of fibreglass mesh. Flyscreens and pets usually aren't a great mix. Especially when your cat sees them as a scratching post or your beloved dog tries to break through. Specify pet mesh screens today if you think this may be a problem.
Steel Screens
Steel screens are considered the longer lasting alternative to standard flyscreens. Built using a woven steel mesh, they are much more rigid then conventional screens and will last longer installed in the screen.
Privacy Screens
Sometimes referred to as one way vision screens, privacy mesh is used to minimise visibility from the outside in while maintaining great vision from the inside out. Usually coupled with a grille for additional security, privacy mesh is your ultimate protection against potential peeping toms.
Get in touch with us today on (08) 9535 3511 to get fly screens & fly doors for your home or business